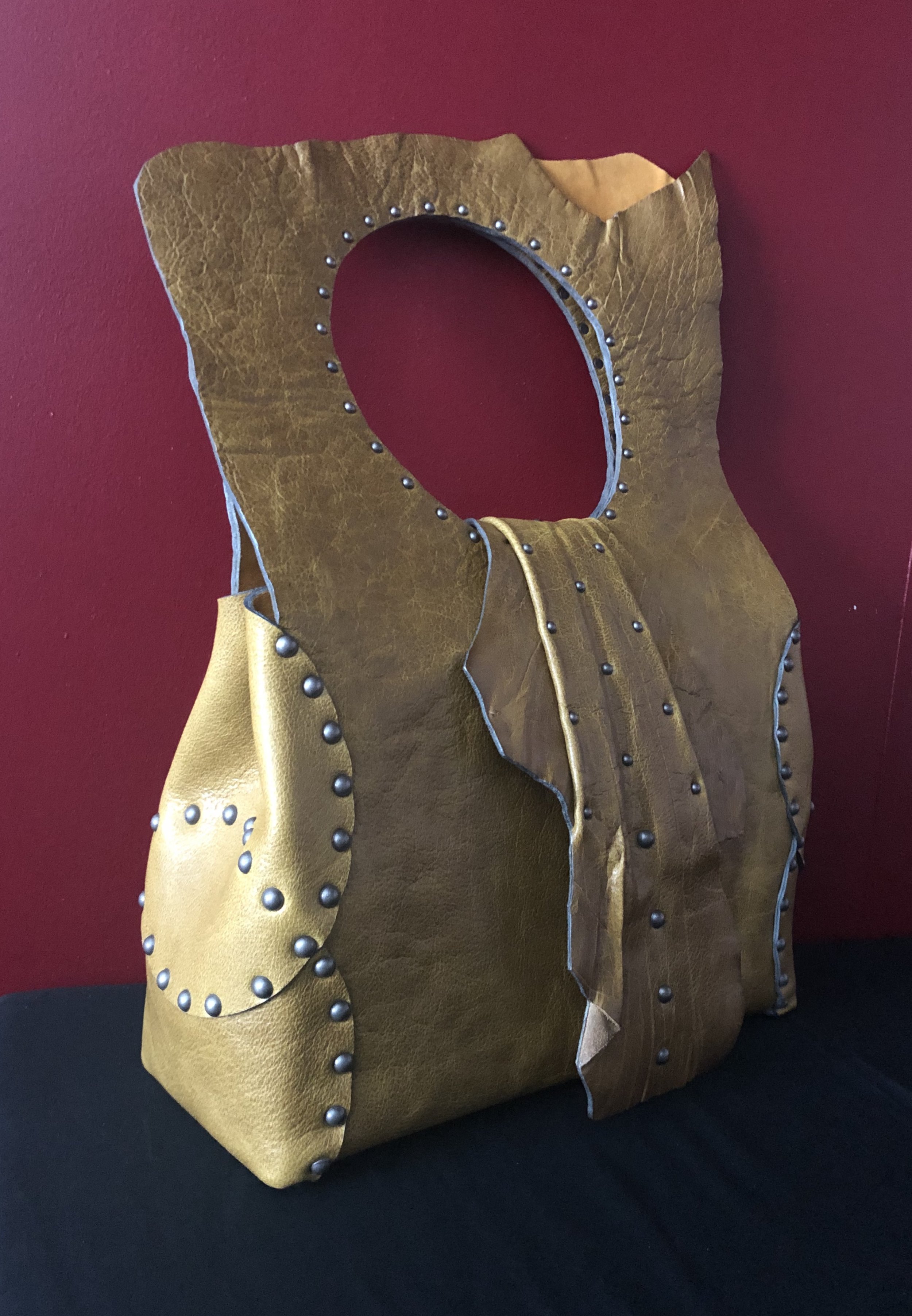 Toted II
This leather tote is spacious and will haul almost all you need for the day or for the weekend! Keeping with the organic use of the leather, the shoulder straps showcase the raw edges of the skin, adding to its uniqueness.
It includes up to three pockets of your choice, a small clutch and a hook for your keys. Side snaps for additional support. Leather circles create the sides and are embellished with rivets. Dimensions are approximate, body 16"w x 4.5"d x 23"h; armhole, 9.75" diameter.
Each bag is one-of-a-kind therefore; image, description and price shown are informational. Price will vary depending on the hardware and type of leather used for the tote. Please allow 6-8 weeks for production.